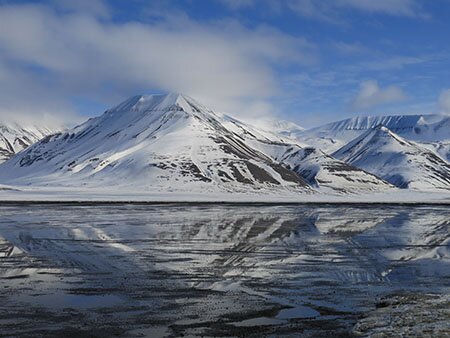 We are pleased to announce that the beneficiary of the annual ITOPF R&D Award for 2016 is Rosdam (Remote Oil Spill Detection And Monitoring on ice-covered waters), a project led by the Centre for Signal and Image Processing at the University of Strathclyde, UK in partnership with the Scottish Association for Marine Science (SAMS).
The Award will be used to fund a 1-year feasibility study to investigate the detection capability of hyperspectral imaging technology (HSI) for oil spillages in ice-affected waters.
The R&D Award Committee recognised that detection and tracking of oil in ice is one of the major technological challenges facing the response industry. Recent studies have demonstrated HSI's capability in detecting oil in open water and remote areas, but its application in ice-covered regions has not been fully explored.
ITOPF's Managing Director, Dr Karen Purnell, said "we have seen an increasing focus on Arctic maritime activities in recent years and the need to be prepared for an oil spill in cold climates. This project will add to our understanding of the detection of oil under ice and aid decision makers in their response activities."
More information on ITOPF's R&D Award can be found on our website: http://www.itopf.com/in-action/r-d-award/. Potential candidates should not hesitate to contact us if they have any questions regarding the award or if they are unsure whether their project will qualify by emailing us at rdaward@itopf.com
Category: Training & Education