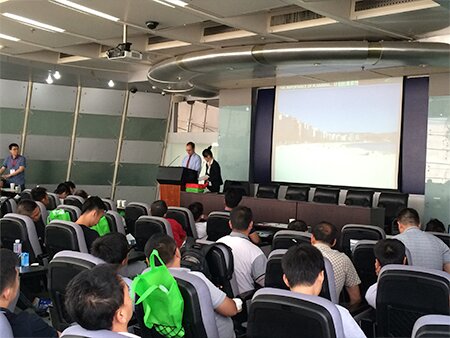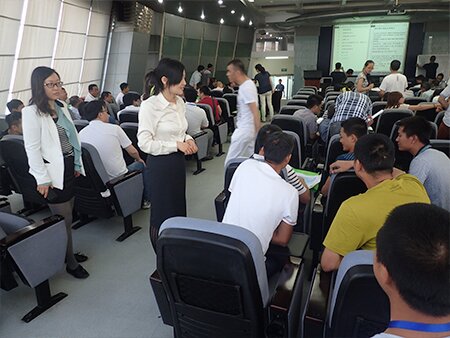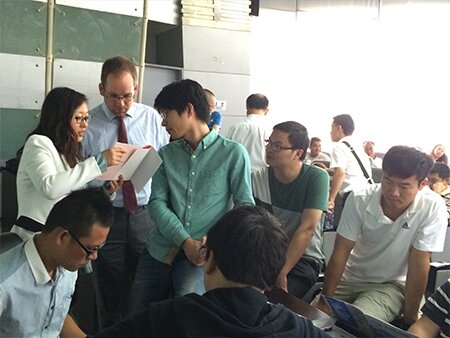 In May, ITOPF presented at a four day training seminar for oil spill on-scene commanders in Shenzhen, China. The course was organised by the Chinese Ministry of Transport and was run jointly by ITOPF with the involvement of Dalian Maritime University, the MSA Yantai Oil Spill Response Technical Centre (Maritime Safety Administration) and the Shanghai MSA. The seminar was divided into three days of formal presentations and a half day exercise, with course attendees split between representatives from a number of MSA regions and a number of Chinese SPROs (Ship Pollution Response Organisations). Dr Ann Zhang and Dr Joe Green attended as speakers, with assistance from Rose Ying for translation, course facilitation and logistics as well as to assist with the preliminary organisation of the seminar.
The seminar was important to provide collaborative training to personnel likely to be involved in the response to an incident in China, at both a contractor and a commander level, as well as to raise awareness of the work of ITOPF in China. ITOPF delivered seven presentations on topics including: command and control of spill response, fate and behaviour of oil, at-sea response and claims and compensation. The ITOPF film 'An Introduction to Marine Oil Spills' was also shown to delegates to support the presentations.
On the final day of the course, ITOPF ran a half day exercise, with delegates presented with a fictitious oil spill incident and challenged to respond to information provided throughout the exercise regarding the pollution and response options. The exercise was designed to test delegate's knowledge, and provide an opportunity to apply information learned in the week to a simulated incident.
Categories: China, Training & Education