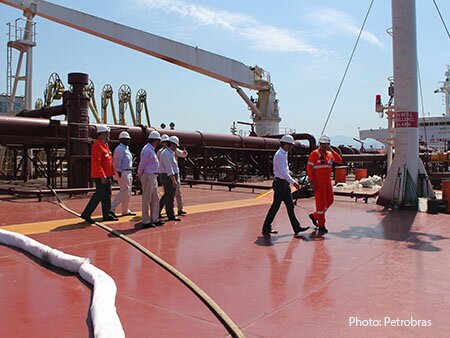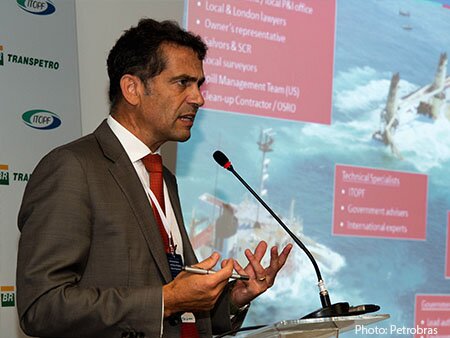 A recent seminar jointly presented by Transpetro (Petrobras Transporte) and ITOPF brought the shipping industry and government together in Rio de Janeiro on 18th August 2015. It was hosted by Transpetro in their Academy and was aimed at reinforcing partnerships and trust between those parties involved in oil spill response in Brazil.
The event was opened by Transpetro President Mr Antonio Silvino with over 100 delegates representing the Brazilian Navy, the environmental authorities (IBAMA), P&I Clubs and Transpetro in attendance. Admiral Rodolfo Henrique de Saboia of the Brazilian Navy provided the first presentation, with Transpetro and ITOPF also providing technical insight, case histories and partaking in a Q&A panel. Presentations and discussions provided information on the roles of the different organisations present and the various contingency plans and personnel and equipment available at the time of a spill. Legislative and environmental matters, compensation regimes and lessons to be learned from history were all raised with an interactive audience.
Technical Director Mr Richard Johnson and Americas Technical Team Manager Dr Mark Whittington contributed on behalf of ITOPF. Transpetro Directors of ITOPF Capt Jones, Mr Luiz Cabral and Shipping Director Capt Nilson Numes, former director of ITOPF were particularly involved in organising the successful event.
All presentations can be viewed below:
Categories: Brazil, Americas, Training & Education