Spill Response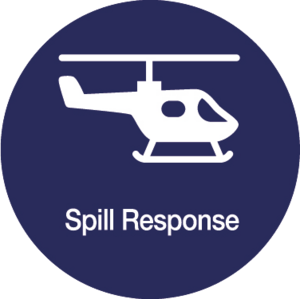 Responding to ship-source spills of oil, chemicals and other hazardous substances is ITOPF's priority service. This is provided worldwide, 24 hours a day, 365 days of the year.
This is normally performed, without charge, at the request of the P&I Club for the vessel or shipowner. The IOPC Funds also usually call on our technical services for oil spills with which they are involved.
Our role on site varies according to the circumstances of the incident, but it is always advisory and based on a consistent scientific approach.
It normally includes one or more of the following activities:
advising all parties on the potential fate and effects of the oil, chemicals and other hazardous substances
advising and assisting all parties on the most appropriate clean-up techniques, with the aim of mitigating any damage
helping to source equipment and assist in organising the clean-up in cases where the shipowner is required to mount the response operation
undertaking surveys, monitoring the clean-up and advising all parties on the technical merit of response actions
investigating damage to the marine environment and fisheries
advising on methods to mitigate environmental and economic losses, including restoration options
In all cases, ITOPF tries to cooperate and work closely with all parties involved in an incident (e.g. the authorities, shipowner, contractors, claimants, wildlife agencies).
The aim is to reach agreement on measures which are technically justified and best suited to the particular circumstances. This helps ensure that the clean-up is as effective as possible and that damage is minimised. It also means that subsequent claims for compensation can be dealt with promptly and amicably.