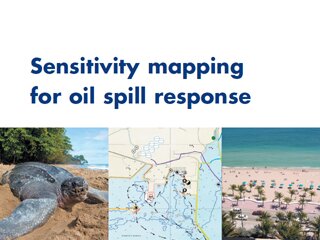 The International Convention on Oil Pollution Preparedness, Response and Cooperation 1990 (OPRC Convention), which entered into force in May 1995, provides the framework for international cooperation in combating major oil pollution incidents. An underlying premise of the OPRC Convention is the understanding that prompt and effective action is essential to minimize the damage which may result from pollution incidents. The Convention recognizes and emphasizes the important role which the oil and shipping industries have in this regard, and specifically calls on governments and industry to work together in preparing for, and responding to, oil pollution incidents.
To this end, the International Maritime Organization (IMO) and IPIECA (the global oil and gas industry association for environmental and social issues) have established a long-term partnership known as the Global Initiative, and have produced a series of joint publications aimed at assisting governments and industry around the world in adopting common approaches based on international best practice.
Together with the International Association of Oil & Gas Producers (OGP) they have revised this good practice guidance on Sensitivity Mapping for Oil Spill Response, which was first published in 1993.
These publications represent a consensus of industry and government viewpoints, the content of which has been peer reviewed by experts from around the world, through both the IMO's Marine Environment Protection Committee, the IPIECA Oil Spill Working Group, and the OGP Environment Committee.
The information contained herein is intended for governments and concerned organizations, particularly those of developing countries, wishing to improve national and regional capability in preparing for, and responding to, oil spills. IMO, IPIECA and OGP have published other manuals and reports on various aspects of oil spill preparedness and response (see further reading on page 31) and the reader is encouraged to review Sensitivity Mapping for Oil Spill Response in conjunction with these publications.
The mapping of the sensitivity of the environment to accidental oil pollution is an essential step in oil pollution preparedness, response and cooperation efforts, and maps are a crucial tool to assist responders during an incident.
Categories: Contingency Planning & Advice, Good Practice Guides