Response Techniques
Once oil is spilled at sea, it will naturally spread, fragment and disperse under the influence of wind, waves and currents.
For spills in coastal waters, the oil will often drift towards the shore and become stranded due to the action of waves and tides. In order to contain the oil at the spill site, recover the oil floating on the sea and clean-up any oil that might become stranded on the shore, there are a variety of techniques that can be employed. The prevailing weather and sea conditions, the characteristics of the oiled shoreline and the nature of the oil can all combine to pose challenges to any clean-up operation.
At-Sea Response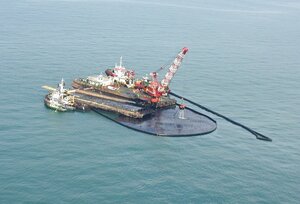 Several options are available to respond to oil at sea and can be considered in three broad strategies; containment and recovery, in-situ burning and dispersant application. The selection of the most appropriate strategy will depend on many factors, including; the response resources available, the national and local regulations on oil spill response, the spill scenario and the physical and ecological characteristics of the area impacted by the spill.
Shoreline Clean-Up and Response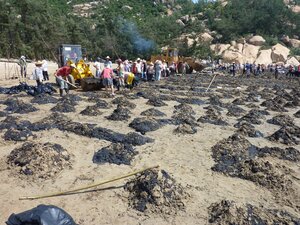 The majority of ship-source oil spills occur close to the coast and, as a result, many spills result in contamination of shorelines. Oil reaching stranding on the shore can cause significant environmental and economic impacts and may also largely determine the political and public perception of the scale of the incident, as well as the over costs.
When oil does reach the shoreline, considerable effort may be required to clean the affected areas. It is therefore essential that comprehensive and well-rehearsed arrangements for shoreline clean-up are included in contingency plans. The techniques available for shoreline clean-up are relatively straightforward and do not normally require specialised equipment. However, inappropriate techniques and poor organisation can aggravate the impacts caused by the oil itself.
Explore Documents on Response Techniques