Contingency & Response Planning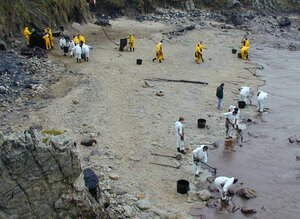 Careful planning is essential to effectively prepare for oil spills. Developing a strategy and an operational plan before the event will result in a far more efficient and considered response.
The process of producing a contingency plan identifies roles and responsibilities, priorities for protection, effective response strategies and operational procedures without the added pressure of a real spill incident. A well exercised contingency plan promotes trained and practised personnel, and maximises the preparedness of the organisations and individuals involved in a response.
Once a response to an oil spill has been initiated, continuous planning remains an important process to guide operations and monitor their effectiveness. It ensures that response techniques are adaptive to reflect changing circumstances inherent to the nature of marine oil spills. Aerial surveillance is an important element of planning during a response, and can establish the scale and nature of an incident at an early stage. Once a response is underway, aerial surveillance can be used to guide, monitor, and evaluate the effectiveness of operations.
Explore Documents on Contingency & Response Planning