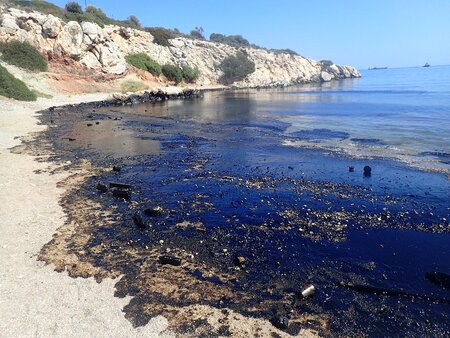 Dr Nicola Beer
Paper presented at Interspill 2018, Excel, London, 13-15 March 2018 (abstract only)
Since its establishment in 1968, ITOPF has evolved into the maritime industry's primary source of objective technical advice, expertise and information on effective response to ship-sourced pollution. Over the past 50 years, ITOPF's technical staff have responded to over 750 ship-source spills in 100 countries in order to give objective advice on clean-up measures, environmental and economic effects, and compensation. While many of these spills involved crude oil spilled from tankers, ITOPF is also regularly called upon to respond to spills of bunker fuel, chemicals and bulk cargoes from all types of ship. Advice is also occasionally given in relation to oil spills from pipelines and offshore installations, and physical damage to coral reefs resulting from ship groundings.
Since Interspill was last held in March 2015, ITOPF has attended on site at 56 incidents, of which 21 involved tankers, and 33 involved non-tankers (Figure 1). Two spills were not attributed to a specific vessel. Substances spilled include crude oils, heavy fuel oils (carried both as cargo and bunkers), vegetable oils, styrene, and coal (Figure 2); one grounding resulted in coral reef damage. In addition to these cases, ITOPF has provided remote advice in relation to a further 70 cases, of which several also involved reef damage.
This presentation will explore some trends from these recent incidents and focus on a few key case studies (including the LADY TUNA incident in Turkey and AGIA ZONI II in Greece) to consider the main technical challenges and lessons learned.
Category: Papers