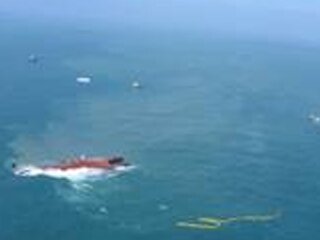 Paper presented at: 20th Triennial International Oil Spill Conference, Savannah, Georgia, May 4-8, 2008
Following the technical triumph of removing most of the oil from the sunken wreck of the PRESTIGE, interest and expectations have been raised in equal measure. Since 2005 there have been a number of incidents worldwide involving sunken wrecks containing oil, as well as a smaller number of pollution cases in which oil spilled from ships has sunk due to its high specific gravity. The response to such incidents poses unique challenges and reference is made to ITOPF's database of historical spills in order to demonstrate how attitudes and the policies for dealing with these cases have changed.
The problems posed by oil in wrecks or on the seabed straddle the disciplines of ship salvage and conventional spill clean-up. Whilst the technology used in recovering such oil differs, the rationale for determining whether or not certain measures have merit is in large part based on an assessment of what is technically reasonable. These principles are reflected in the development of the IOPC Funds' technical guidelines for the removal of oil from sunken wrecks. This paper explores the evolution of response policy with reference to key shipping incidents involving sunken wrecks and sunken oil. In the course of this review, the conflicts between public expectations and technical limitations are highlighted.
Categories: Spill Response, Papers