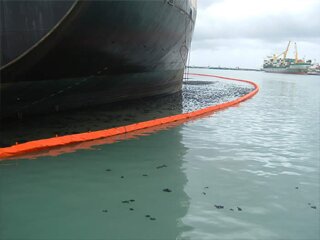 Tim Wadsworth
The question as to whether oil tankers should carry oil spill response equipment on board has been the subject of debate for many years. The idea received considerable attention in the early 1990s during the preparation of regulations by the United States Coast Guard as a result of the US Oil Pollution Act of 1990 (OPA'90). In this instance, and after much debate, the resultant US requirement stipulated the carriage of limited equipment for small on-desk spills only and not equipment for a spill of oil into the sea.
The idea was rekindled at the International Maritime Organization in the late 2010s in relation to preparedness for spills of bunker fuel in Arctic waters. After much debate, the idea was dropped in preference for shore-based response operations. In some circles there is still the perception that the carriage of 'over-the–side' spill response equipment on commercially trading vessels might promote a quicker and easier clean-up of any spilled oil. However, despite the attraction of the immediate availability of resources at the scene of the incident, there are many reasons why the carriage of boom, skimmers and other on water spill response equipment is neither practical nor likely to achieve a better response, and in some instances may be dangerous.
This paper focuses on the carriage and deployment of pollution response equipment from oil tankers. Nonetheless, many of the factors discussed can apply equally to the carriage of such equipment on the myriad other types of vessels trading commercially.
This paper was first published in 1998 and revised in 2021.
Categories: Response Techniques, Planning & operations, Papers