Annabelle
Nicolas-Kopec
Senior Technical Adviser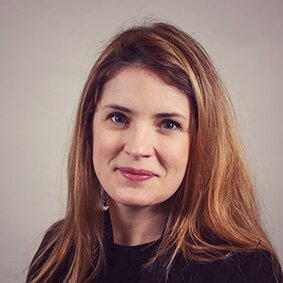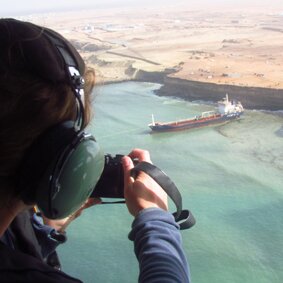 annabellenicolas-kopec@itopf.org
Dr Annabelle Nicolas-Kopec joined ITOPF in January 2011. She is a chartered chemist, and member of the Royal Society of Chemistry (MRSC). She earned her doctorate in organic chemistry in 2010 and has postgraduate research experience in analytic and synthetic chemistry.
Annabelle has attended many incidents worldwide, including crude oil spills from tankers, as well as bunker fuel and chemical spills from other vessels in areas of high sensitivities. Notable incidents include the DAWN KANCHIPURAM incident in India, the AMADEO 1 in Chile, the WU YI SAN spill in Republic of Korea, and the ALFA 1 tanker spill in Greece.
In addition to her on-site work, Annabelle is the ITOPF representative at the IMO PPR meetings. She has also been visiting professor at the World Maritime University.
ITOPF Working Groups
Annabelle is the lead of the Contingency Planning & Advisory Functional Group.
She also leads the HNS Working Group and is a member of the Waste Working Group.
Languages
English (fluent)
French (native)
Spanish (conversational)
Italian (basic)
Published Papers
Le Floch. S., Dussauze, M., Merlin, F.-X.,Claireaux, G.,Theron, M., Le Maire, P., Nicolas-Kopec, A. (2014) DISCOBIOL: Assessment of the impact of dispersant use for oil spill response in coastal or estuarine areas. Proceedings of the 41st International Oil Spill Conference (IOSC), Savannah, USA, 5-8 May 2014