Franck
Laruelle
Technical Team Manager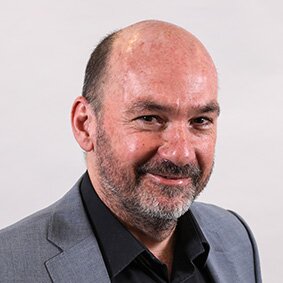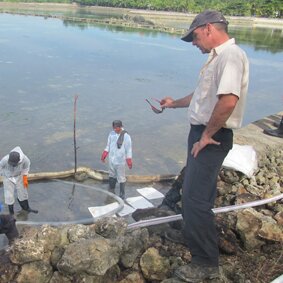 Franck joined ITOPF in 2006, he has a degree in Oceanography and a PhD in marine biology. His doctoral research compared the reproductive strategies of commercially important clam species. Franck has attended on site worldwide in relation to shipping incidents of various scales including crude oil spills from tankers such as SOLAR 1 and HEBEI SPIRIT as well as a variety cases involving other types of ships.
Previous Experience
Prior to joining ITOPF, Franck worked with the French research organization CEDRE. He has acted as a technical adviser on behalf of the French government on a number of incidents, including the heavy fuel oil spills from tankers ERIKA and PRESTIGE.
ITOPF Working Groups
Franck is lead of the Waste Working Group.
Published Papers
Laruelle F. & L. Kerambrun, 2001. Erika oil spill: some innovations in the French shoreline response and beach cleanup methods. Proceedings of the 24th Arctic and Marine Oilspill Program (AMOP) technical seminar (including 18th TSOCS and 3rd PHYTO), Edmonton, Canada, 12-14 June 2001, 671-678. Environment Canada, Ottawa, Canada.
Laruelle F., Poncet F. & F. Tintilier, 2002. The ERIKA oil spill: oiled vegetation clean-up. Proceedings of the INTERSPILL Conference 2002. Technical lessons learnt from the Erika incident and other oil spills. Brest, 13-16 march 2002
Poncet F., Ragot R., Tintillier F. & F. Laruelle, 2003. Results of a three year monitoring programme on the natural recovery of vegetation after the Erika oil spill: Lessons for adapting response techniques. Proceedings of the International Oil Spill Conference 2003, Vancouver, Canada, 6-11 April 2003 (CD ROM). American Petroleum Institute, Washington DC, USA.
Laruelle F. & I. Calvez, 2005. Oil spill monitoring: analysis of similarities and differences in approaches and methodologies. ICES 2005 Annual Science Conference.
Rumney H.S., Laruelle F., Potter K., Mellor P.K., & R.J. Law, 2011. Polycyclic aromatic hydrocarbons in commercial fish and lobsters from the coastal waters of Madagascar following an oil spill in August 2009. Marine Pollution Bulletin 62 (2011) - 2859 -2862
Laruelle F., 2012. Responding to Spills in Remote Locations: GULSER ANA (Madagascar) & OLIVA (South Atlantic). Proccedings of the INTERSPILL Conference 2012.