Richard
Johnson
Technical Director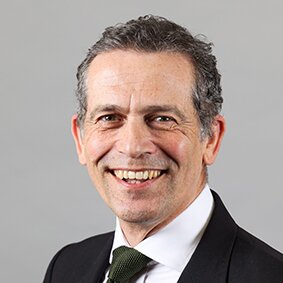 Richard Johnson is a marine biologist with a higher degree in radiation and environmental protection. Having worked as an environmental consultant with both a small, independent and subsequently a large international company, Richard joined ITOPF in 1994. His ITOPF career has seen him progress through all technical positions becoming Technical Director in 2009.
Richard has attended on site at scores of spill events, playing significant roles in major oil tanker incidents such as SEA EMPRESS (UK), NAKHODKA (Japan), ERIKA (France), NATUNA SEA (Singapore/Malaysia), PRESTIGE (Spain) and HEBEI SPIRIT (South Korea). He has also attended numerous non-tank vessel spills and has attended spills in the US such as NEW CARISSA, Oregon and BOUCHARD BARGE B120 in Buzzards Bay. Since joining ITOPF he has been involved with, or anchored colleagues from London, or helped to coordinate ITOPF's involvement, in more than 500 incidents. He has travelled to more than eighty countries
Richard has provided claims analysis and damage assessment advice on numerous cases to a range of different entities including government, P&I Clubs and the IOPC Funds. He also participated in intergovernmental meetings such as at IMO and has been involved in numerous advisory projects and contingency plan reviews. He has delivered keynote opening, and closing plenary presentations at a number major international conferences as well as providing papers, chairing or giving input to workshops, seminars and training courses at regional, national and local level courses, both for government and industry
As Technical Director, Richard provides strategic oversight of the full range of technical services offered by ITOPF and is the focal point for the delivery of these services. As well as overseeing the Americas, Africa, Europe, & Middle East and the Asia Pacific Technical Teams, Richard actively contributes to the risk management and knowledge management internal working groups. He is also the Chairman of the ITOPF R&D Award Committee.